Rover landing on Mars is no less than first step to full invasion starting WoW-1
After "Sorjourner" (Military codename Operation "Toehold"), which showed them there are no beaches on Mars. And "Spirit" (Operation "Mentalfloss"), which was aimed at the Martians and was purely for propaganda purposes. Undermining the will to resist. Followed by the rover "Opportunity" (Operation "Beachmaster") that dug up ice to create beaches. It´s now time for "Curiosity" (Operation "Resolve"), a tactically inserted, fully armed (laser) killer-drone on wheels.
Besides, we all know that all American soldiers have a long standing tradition of sporting a "mohawk" when they go into battle to invade something.
It´s what they do.
Example one: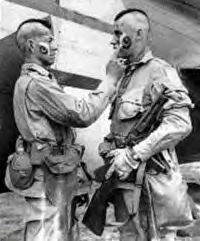 Example two:
Definitive proof:
Weapon officer (NASA/JPL/GVT calles it "Payload Specialist"), Laser Guy, Bobak-Ferdowsi (Persian/American decent) photographed at a non disclosed location:
Note that he is wearing army green (no isignia) and the obvious US-govt background

Dislamer: This conspiracy is copyright free for the open sore community